Design, preview and purchase online
Create custom stamps in all shapes, sizes and colors!
Custom Stamps Made to Order
Laser-engraving technology gives a crisp, clear impression every time!
Each Stamp
(minimum charge from £32.50)
FULL PAYMENT IS REQUIRED. NO REFUND.
Please allow for 24 hours for stamp to be done
Rubber Stamps
Why write it when you can stamp it? Save time and money with our broad selection of custom stamps.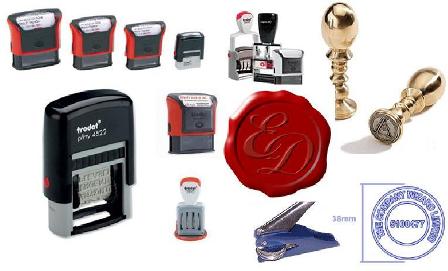 Varietys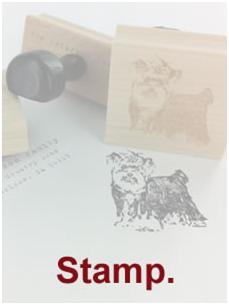 Custom Rubber Stamps
– Pre Inked Stamps
– Self Inking Stamps
- Professional Grade
- Custom Wood Stamps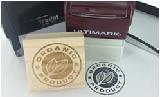 Browse designs
Date Stamps
– Custom Date & Number
– Traditional Date & Number
– Popular Date Templates
– Industrial Alphabet, Number, & Alphanumeric Stamps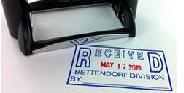 Monogram & Calligraphy
– Art-Mounted Monograms
– Ornamental - Address Stamp
– Script - Address Stamp
– Round Monogram
– Calligraphy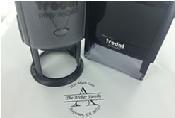 Specialty Stamps
– Notary Stamps
– Permanent Stamps
– Large Rubber Stamps
– Round Stamps
– Recycling Stamps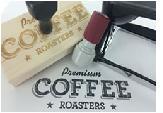 Custom Office Stamps
– Popular Business Styles
– Mail Rubber Stamps
– Custom Date Stamps
– Address Stamps
– Teacher Stamps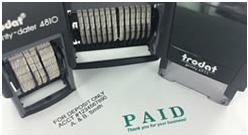 Custom Stamps Made to Order — Personalized Rubber Stamps Online!
Create personalized stamps with text, date, or upload a logo, custom design or signature at no additional cost! Our top quality, 1000 DPI laser-engraving process gives your order a uniquely personal and classy appearance. As each ink stamp is individually engraved, the personalization possibilities are endless! Our customization options allow variation of text size, spacing, borders, graphics, and more. Upload your own logo for no additional charge, and see a preview before you buy! In addition to the many customization options, there are also many size options. Whether you need rectangular, square or round, we have a product that fits your needs.
Roll Labels
– White Labels

– Clear Labels

– Silver Labels

– Gold Labels

– Tropical Multi-Color
Inks and Stamp Pads
– Trodat Ink Pads
– IStamp Ink
– Ultifast Ink
– Metallic Stamp Pads
– Non-Porous Stamp Pads